Get everything you need in one place.
All your communications in one place. With an easy-to-use platform, you can request new features, open tickets, manage invoices and estimates, and much more.
Register today your account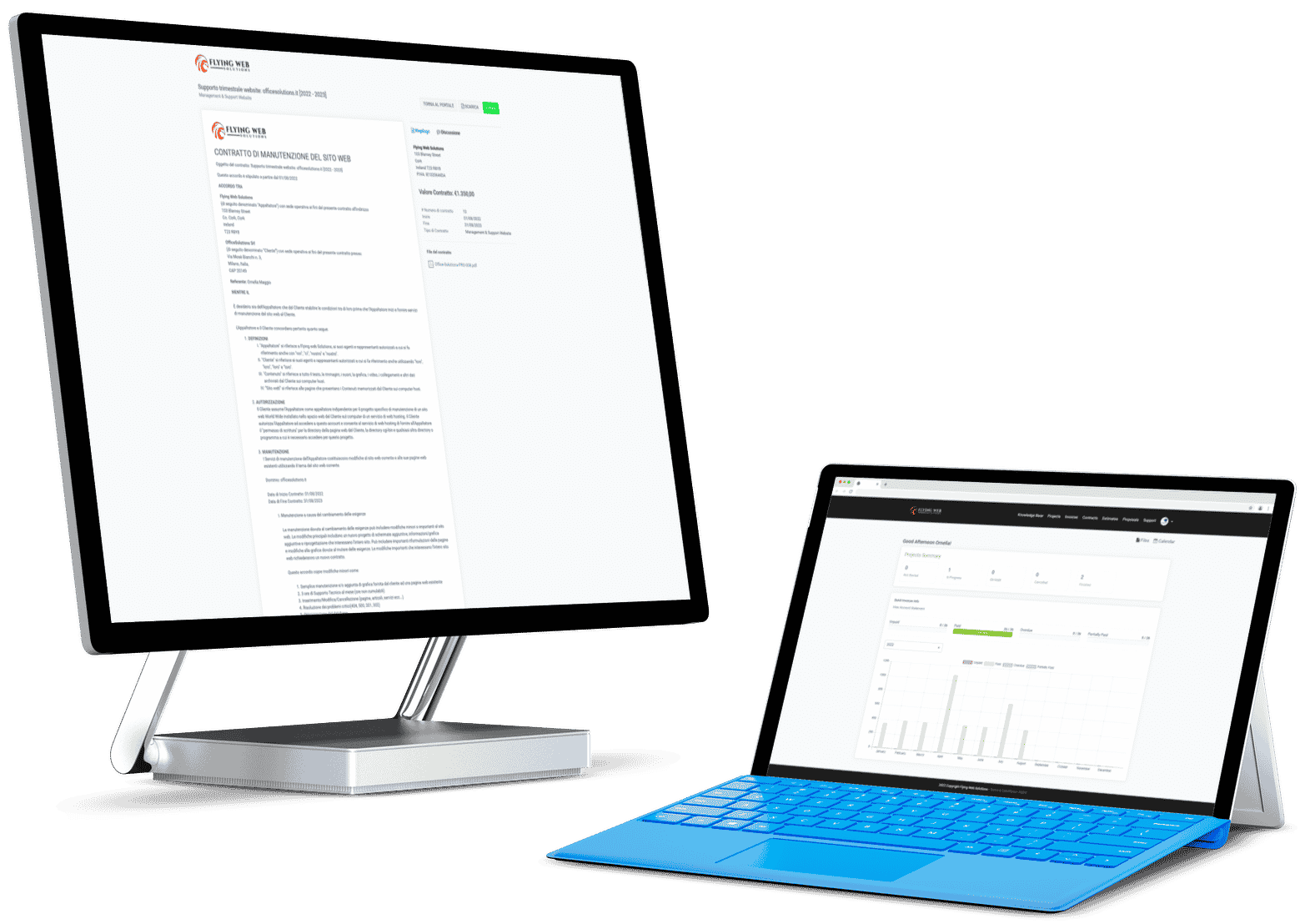 Project Management Tool
In the Flying Web Solutions' Member Area, project managers have access to a web-based tool that allows them to manage their projects from anywhere in the world. You can share files, chat with our team members, post updates about progress or issues you're experiencing, create tasks, Gantt charts, post updates about progress or issues you're experiencing, and more, all within a fun and intuitive interface.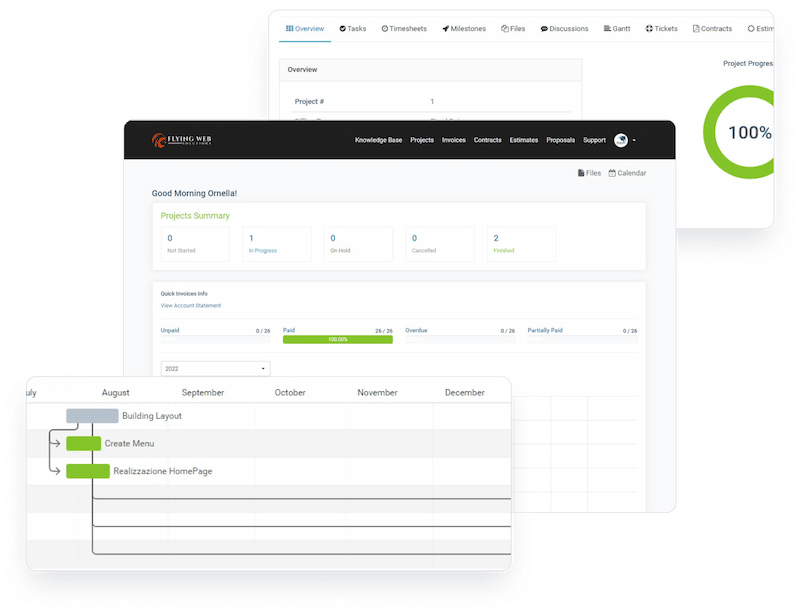 Awesome Ticket Support
Getting support has never been easier than it is with our Ticket Support. We have a great ticket system that makes it easy for you to contact us and get the help you need when you need it. You will be able to speak with the actual person who has implemented the feature that you are interested in. Getting in touch with someone who is an expert in the code base means that you are in good hands. We are committed to ensuring that you are satisfied with your ticket.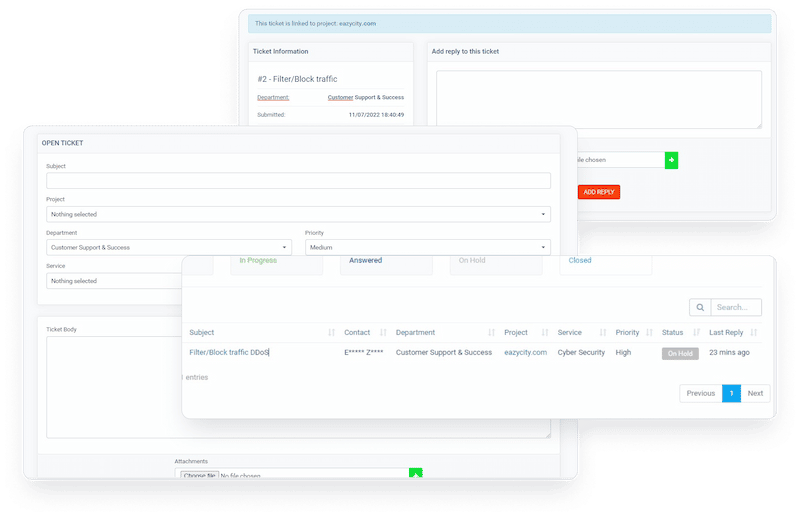 Knowledge Base
All of our clients have access to a knowledge base that we provide as part of our service. The team has developed a comprehensive set of tutorials and FAQs to assist you with any questions you may have, as well as their contact information if you need any assistance from them in the future.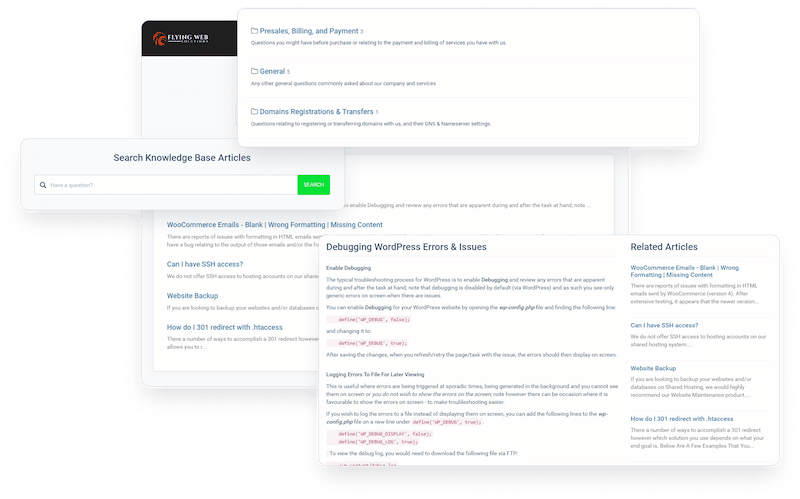 Subscriptions
In order to help you manage all of your website maintenance, marketing support, and technical support needs, Flying Web Solutions offers a subscription service. You can save a lot of time and money by doing this. From the panel you can manage your subscription so that you are able to start or pause your membership at any time as you wish.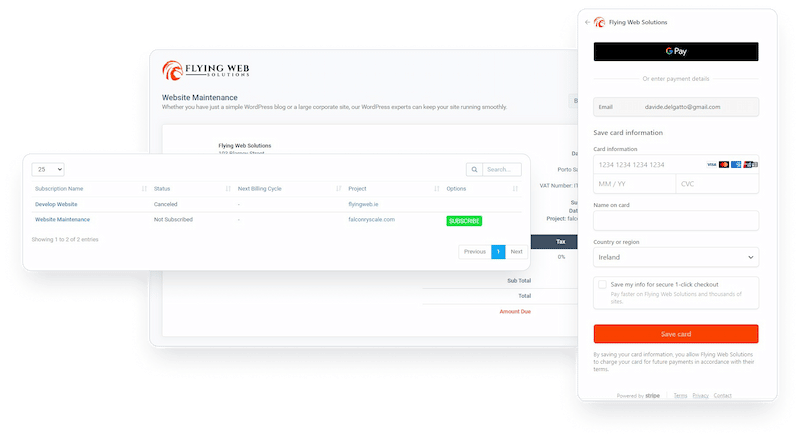 Manage Your Invoices & Estimates
It is our aim to provide a full experience in managing the features of Invoice and Estimate management. With the application, you will be able to manage your invoices, as well as download them so that you can pay directly from the application using a credit/debit card, PayPal or Bank Transfer. Also, you can accept or decline estimates that have been sent by other members of this company for your consideration.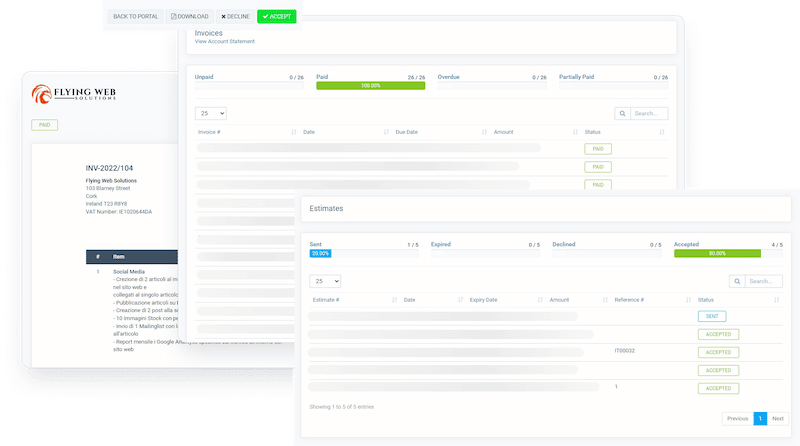 Manage Contracts
We would like to make the process of managing contracts as easy as possible. Once we have met you and understood what services suit your needs, we will send you a contract that you can sign from our CRM without any hassle on your part. The entire process will be transparent and you will be able to see everything clearly.