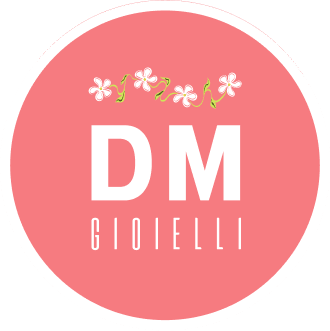 Who are
DM Gioielli

:

DM Gioielli is an Italian handmade botanical jewellery brand which sells online across Europe. Sara contacted us in order to design an eCommerce which could show their creations and allow clients to purchase easily. She was using Etsy prior, but she wanted to provide a professional, user-friendly platform that looked and performed the best. 

With 60+ products to sell, she needed something that would work for the long term and would help the brand step it up.

Website Live!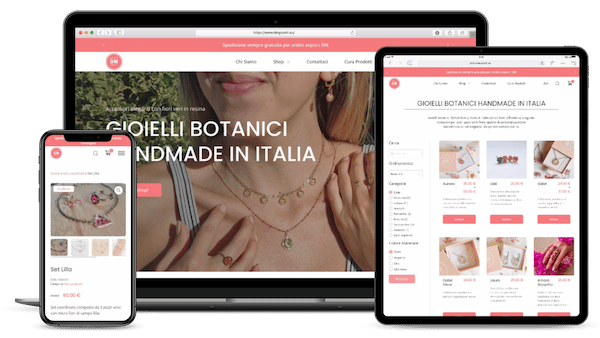 We provided
DM Gioielli

with the following services
The Challenge
Listing many products right away and showcasing DM Gioielli's branding on a perfectly functioning eCommerce was quite the challenge. Most clients use smartphones to place orders, so ensuring that the mobile version of the website worked smoothly was also a huge priority for us.
Furthermore, we wanted to offer different payment methods so clients could choose based on their preference, and we had to include Paypal as it is an essential one for eCommerce purchases nowadays.
What we did
We worked on the branding and focused on a modern, yet simple-to-navigate website design which would be easy to use for users of all ages. 
The main focus was to show the beautiful creations in order to capture clients' interest and make sure the checkout process functioned effortlessly. The last thing people want is for issues to occur while making an order. 
In order to meet our client's needs, we included social handles and made product categorisation easy, and also added a filtering system to help people browse the catalogue in the quickest way.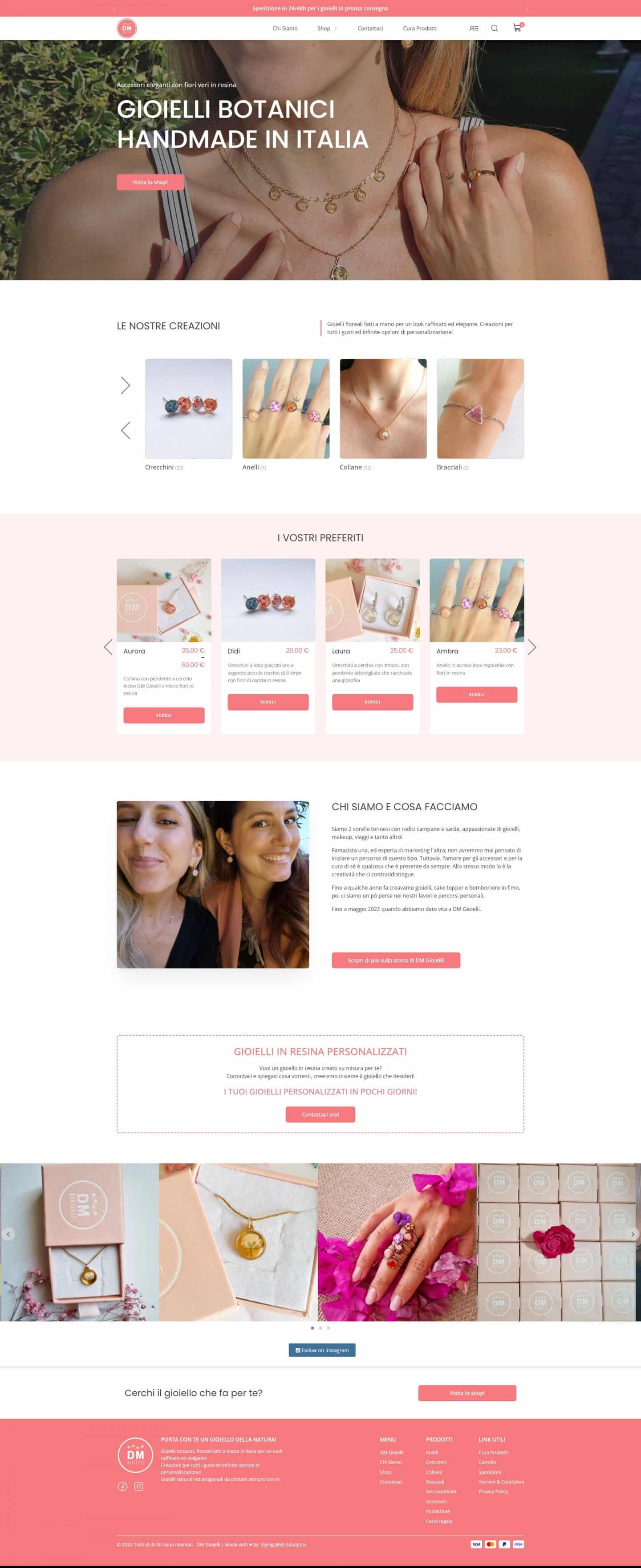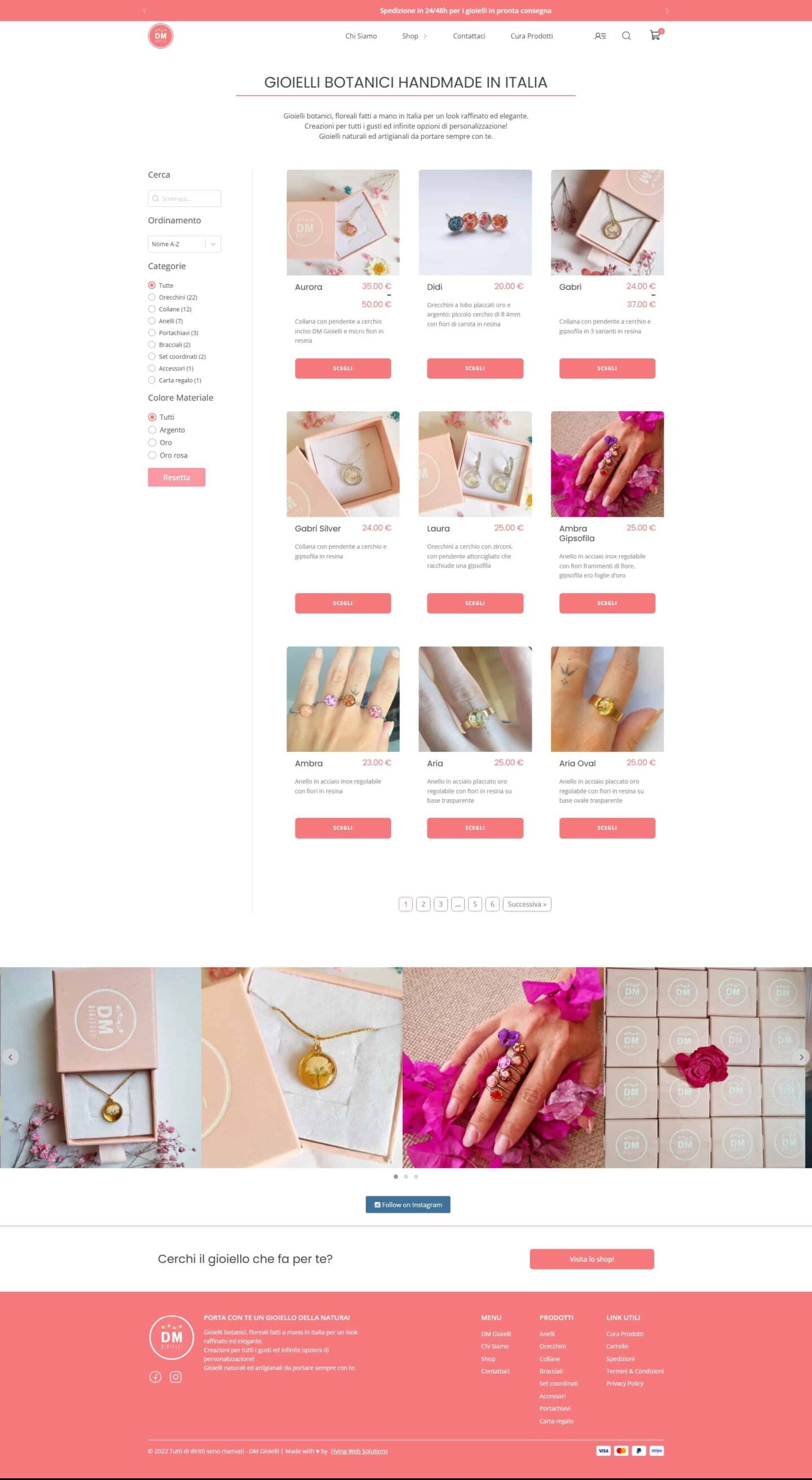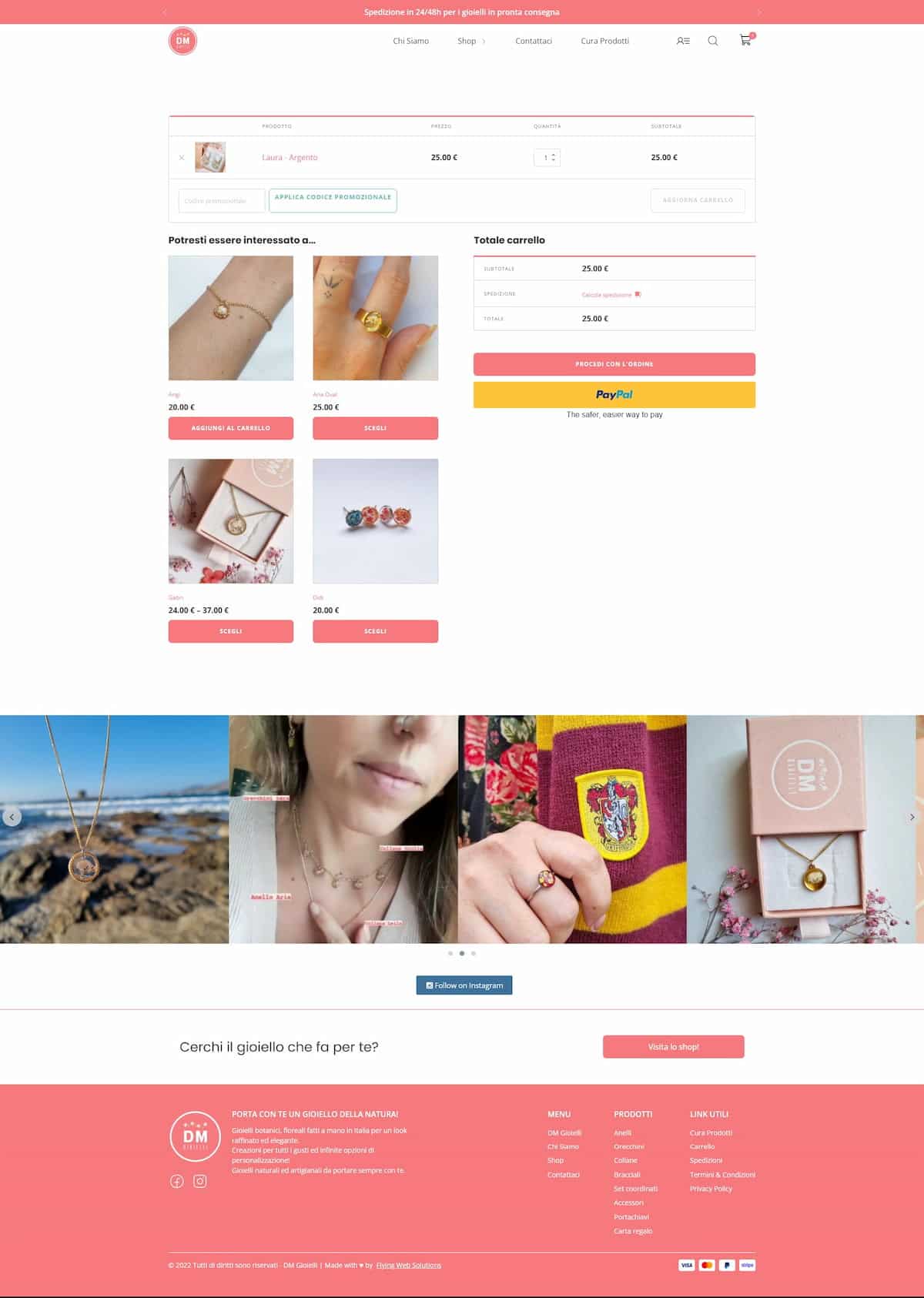 The Result
The website we designed is an exceptionally well-performing one, which meets everyone's standards. The design is captivating, the branding is well-represented, the navigation is user-friendly and the order placement can happen effortlessly.
It provides a professional feel to the brand which allowed them to step it up and stand out from competitors. Our clients were satisfied with the final result and are now fully managing the website on their own as that was also one of their requirements.
With clients all across Europe placing orders on the website, they are now able to showcase their jewellery pieces in the best way possible.
The client's feedback on the project

Davide did such a wonderful job! He understood my vision and created the best website for my ecommerce. His attention to details and commitment are something to be praised. He made sure all my requirements were met and even went above and beyond to tweak my website and make it exactly how I wanted it. He's passionate, knowledgeable and super hard-working and I could not recommend him more!