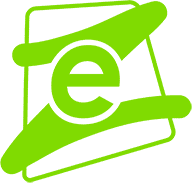 Who are
EazyCity

:

The company EazyCity was founded by two friends, Julia Lynes and Enrico Zoppi, back in 2004 as a result of a friendship between them.  The EazyCity lived abroad agency grew from a small two-man business to become a leading international live abroad agency with almost 50 employees and operates through a variety of offices in Ireland, the UK, Spain, Italy, France, and the USA.

Website Live!
We provided
EazyCity

with the following services
The Challenge
As of early 2018, we have been working with EazyCity on a number of small projects. The founders Enrico Zoppi and Julia Lynes of EazyCity decided that they wanted to implement a more modern Magento system. This was due to the fact that they had been using Magento for a few years. Thus, they requested our team to create a substantial WordPress conversion project for the company. As part of their project, the key's goal was to create a modern layout, make it fast, and be able to accept payments from their clients.
What we did
There was a great deal of complexity in the Magento structure due to the amount of services, pages and products. However, they also had all the destinations divided into subdomains. The migration was planned by our team of experts in 10 steps in order to avoid any collisions with Magento. We begin by creating a visual mindmap of all the subdomains and primary links on the website. In order to avoid any negative ranking on Google after many years of very high rankings, it was imperative to know how to set up a brand-new website. In order to achieve the most optimal structure, we decided to separate the informational platform from the payment platform. In both cases, we used WordPress & WooCommerce to build bespoke websites.
The Result
It was an impressive result that was achieved. There has been no loss of ranking for any of the subdomains that were transferred. From now on, the Marketing team will be able to manage all marketing activities through one website. The Account team is able to check payments on another platform in order to ensure they are accurate. We are able to achieve a clear organization in this way. Since the transfer, EasyCity has seen a 32% increase in traffic.
The client's feedback on the project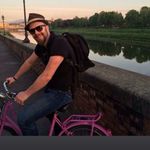 Davide's passion for IT and Web development is admirable. Davide has the right attitude towards people and he is extremely reliable. He is competent, committed, loyal, enthusiastic, flexible and trustworthy. I was particularly impressed by Davide's ability to quickly learn new skills in the job and to solve difficult IT problems efficiently. Davide has the right attitude towards people and project deadlines. He is competent, committed, loyal and trustworthy.