Who are
Cohubitat

:

Cohubitat was founded by its 3 founders in 2020. This project aims to create housing models that can be replicated and adapted to different locations. It will also incorporate innovative social innovation policies and territorial and demographic development to enable the repopulation of natural places by promoting the development of new communities. This will provide their inhabitants with opportunities to network and generate business in the area. By making these areas more attractive, the concept of community contributes to their regeneration.

Website Live!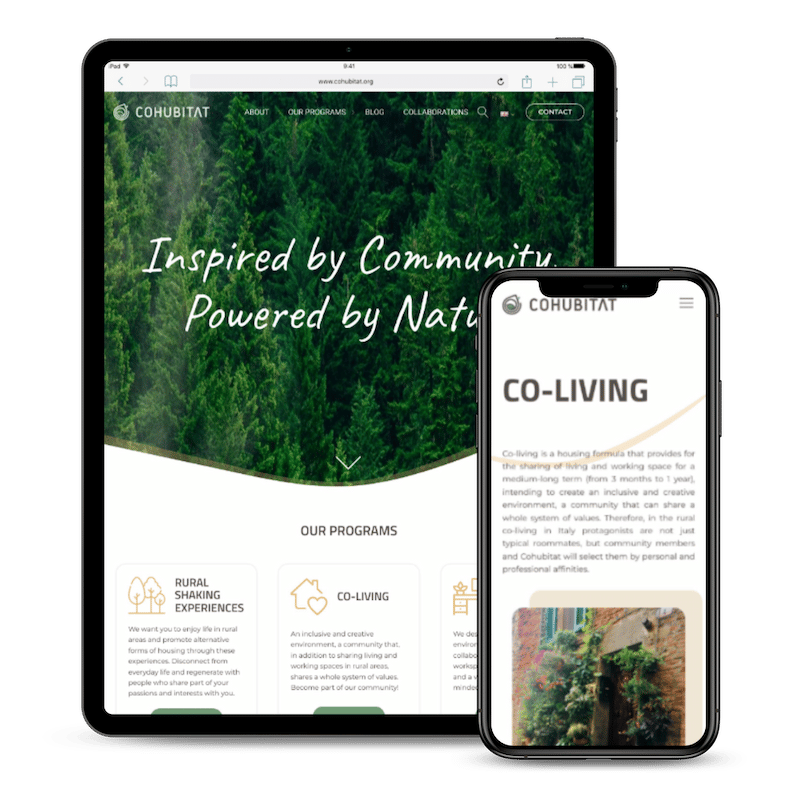 We provided
Cohubitat

with the following services
The Challenge
It was a pleasure working with the Cohubitat team on building their brand-new website for this amazing project that they have taken on. This project was quite simple to accomplish, as it only involved designing a bespoke website and creating a multi-lingual version of it.
What we did
Creating bespoke mockups on Figma was the first step we took to ensure the Cohubitat team was aware of the quality of our design work. They would be able to understand it. We built this website after receiving approval from the client. It was built with WordPress, Advanced Custom Fields, and Polylang to enable independent translation of everything on the website.
The Result
The result of this process was that we were able to create a website that is modern, clean, and easy to navigate. In terms of both speed as well as the site's score, the Cohubitat team was extremely satisfied with the exceptional performance the site achieved.