FIOS Marketing
what they do
FIOS Marketing, nestled in the historical city of Astorga, Spain, is an avant-garde marketing agency with an extensive international footprint. Their collaborative alliance with Flying Web Solutions, a digital partner renowned for unique WordPress designs and marketing solutions, has strengthened their presence in Ireland and beyond.
The expertise at FIOS Marketing encompasses a wide range of marketing arenas – from SEO and Local SEO to Social Media Marketing, Ads, PPC, and strategic Marketing Plans. Backed by a proficient team, their comprehensive knowledge allows them to navigate the intricate web of digital marketing with ease and precision.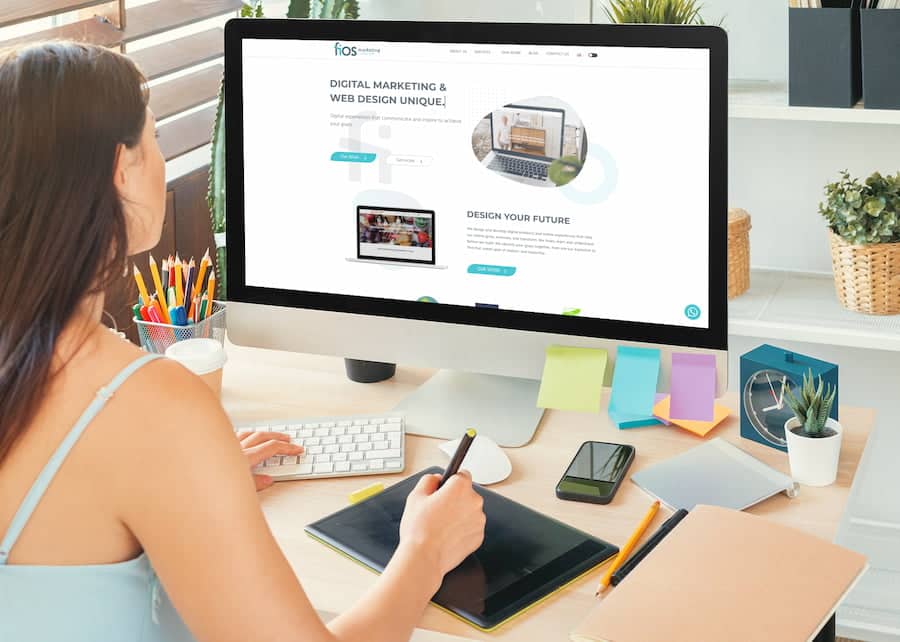 why FIOS Marketing contacted us
The Big Problem
The astute vision of FIOS Marketing's founder, Marta Ponte, led her to our doorstep. She sought to build a visually striking, animated website for her marketing agency, a digital space as vibrant and dynamic as the solutions they provide.
It was a delight for us at Flying Web Solutions to undertake this challenge, an opportunity to let our creativity take wing and construct an online presence as compelling as FIOS Marketing's offering.

how we solve it
The Solution
Our approach was collaborative and thorough. We presented FIOS Marketing with meticulously designed Figma mockups, encapsulating our vision for their new online persona. Once Marta approved the proposed concept, we turned our attention to developing the website using WordPress and Advanced Custom Fields.
This approach provided FIOS Marketing complete autonomy over their digital space, enabling them to manage it effectively. Catering to their financial dynamics, we integrated Stripe, allowing for seamless online payments. This empowered their clientele to clear invoices or fees directly from the website, accentuating customer experience and ease of transaction.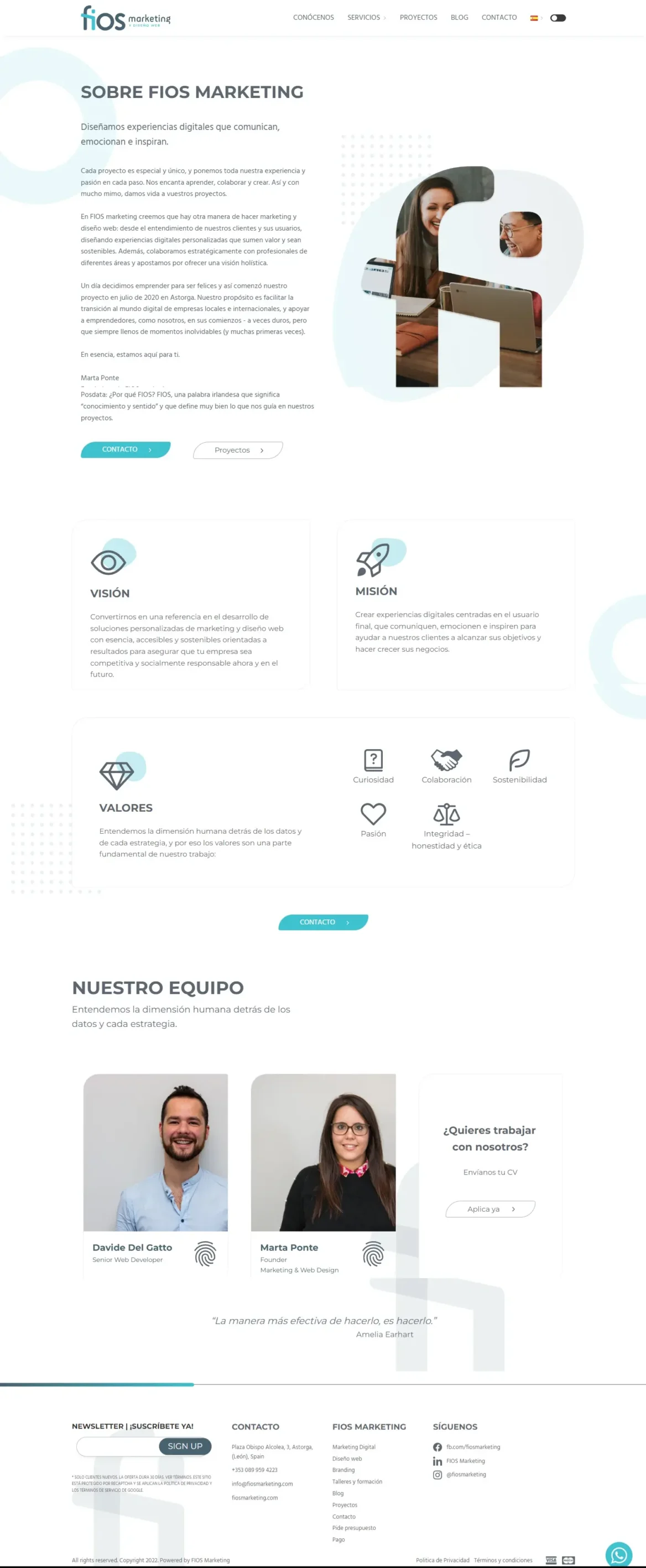 transformation and results
Business Impact
The effective management of the marketing strategy led to a more efficient allocation of ad spend, reducing costs by 23%.

The new and improved website design appealed to a wider audience, driving an increase in organic traffic by 28%.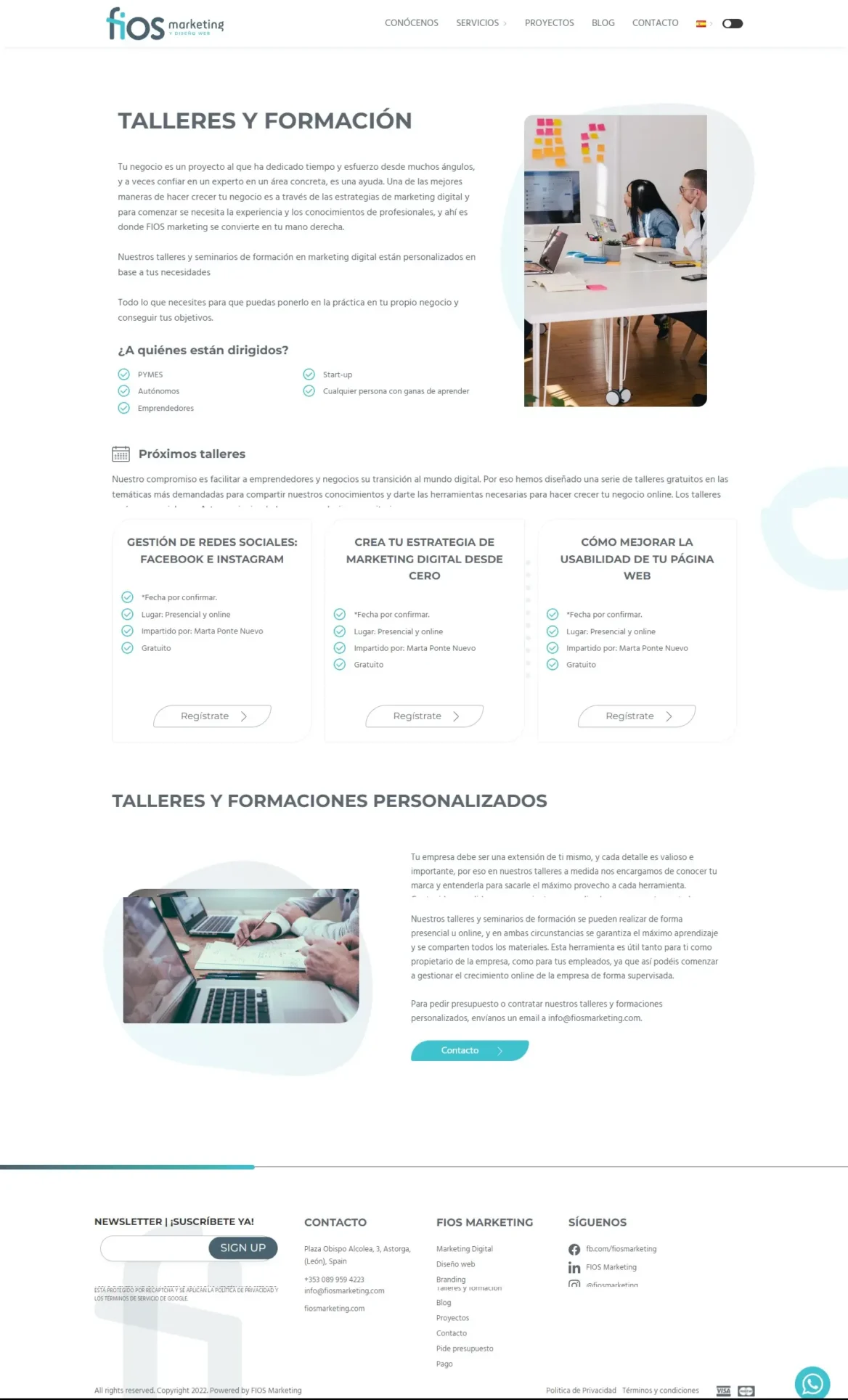 what we used
Services used for FIOS Marketing