Love2Learn
what they do
Meet L2L: a vibrant, dedicated language and grinds Academy nestled in the heart of Waterford City, Ireland's oldest city with a rich tapestry of culture and history. For over a decade, L2L has been at the forefront of language education, passionately nurturing the linguistic abilities of both local and international students.
With a team deeply committed to making learning an exciting, engaging, and fun experience, L2L is more than just an academy – it's a global community for language lovers.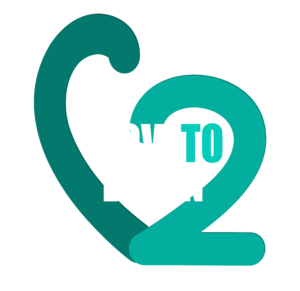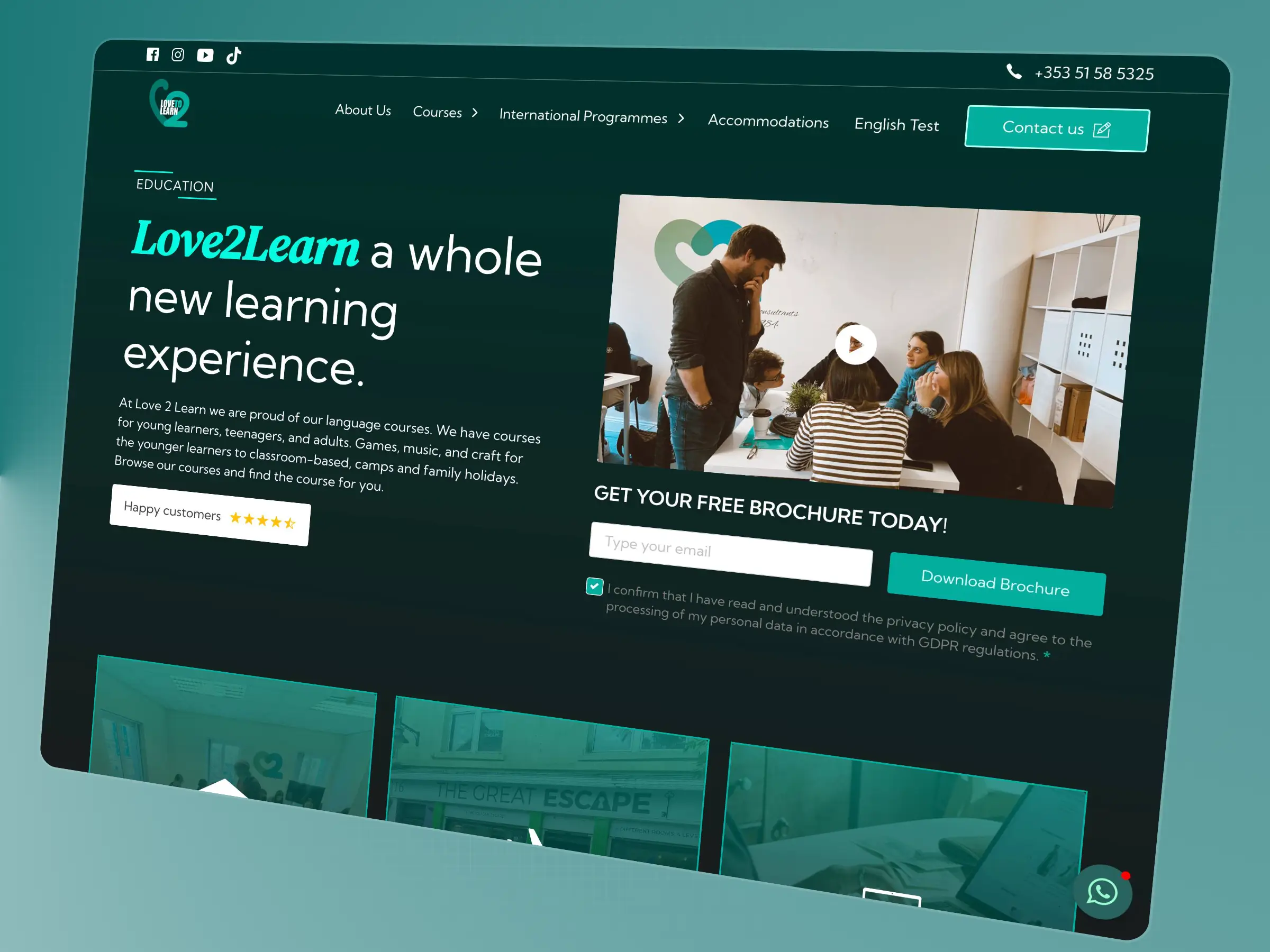 why Love2Learn contacted us
The Big Problem
But beneath this thriving hub of learning, L2L was grappling with a digital dilemma. Their existing website was slow, inconsistent, and unwieldy. Navigating through the site felt like a maze with broken links lurking at every corner, and missing templates turned simple tasks into Herculean labours.
Every tweak or update – whether it was changing a line of text or adding a new course – required modifying each and every page, consuming valuable time and resources.

how we solve it
The Solution
Recognizing the urgency, we at Flying Web Solutions swooped in with a comprehensive, sustainable solution. We reconstructed a robust, future-proof website that not only mirrored L2L's vibrant brand colours and values but also streamlined their processes. Using the flexible and user-friendly WordPress platform, we designed custom post types and fields.
This customization enabled L2L's team to effortlessly update their website – be it adding a new course, modifying an internal program, or updating team profiles – granting them complete autonomy over their digital presence.

transformation and results
Business Impact
The average ad spend dropped by 25%, owing to the better organic reach and higher conversion rates that the new website facilitated.

The revitalised website attracted an influx of new users.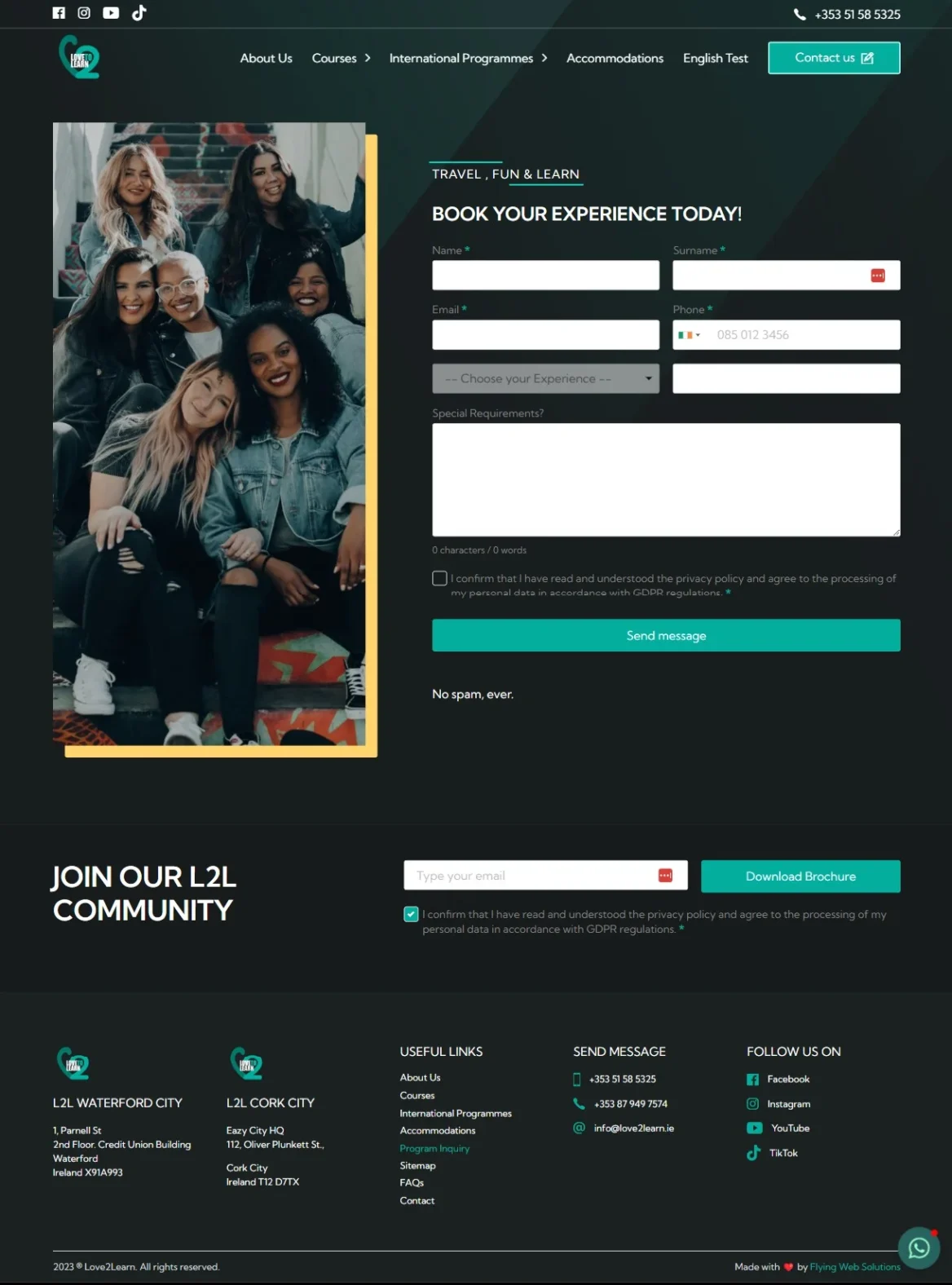 your happiness is everything
what they said about us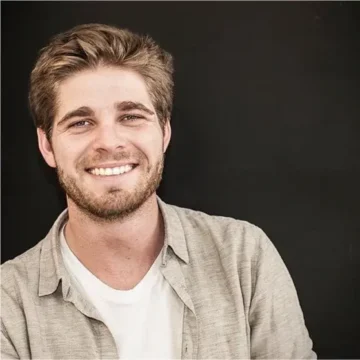 Alexander Frahm Fetherston
General Manager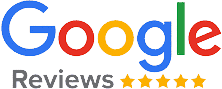 100% recommended. Davide is not only a friendly and approachable, but an incredibly talented and efficient professional. We couldn't have asked for a better company to revamp our website! Grazie mille Davide!
what we used
Services used for Love2Learn