Marco Brandi
what they do
Marco Brandi, an esteemed psychologist and stress management expert, has dedicated many years to improving the quality of life for those suffering from anxiety and stress-related disorders.
Through his expertise in self-esteem and behavioural modification, he helps individuals confront dysfunctional attitudes towards the world and human relationships. Marco's profound studies on stuttering during his graduation have driven his commitment to enriching people's lives.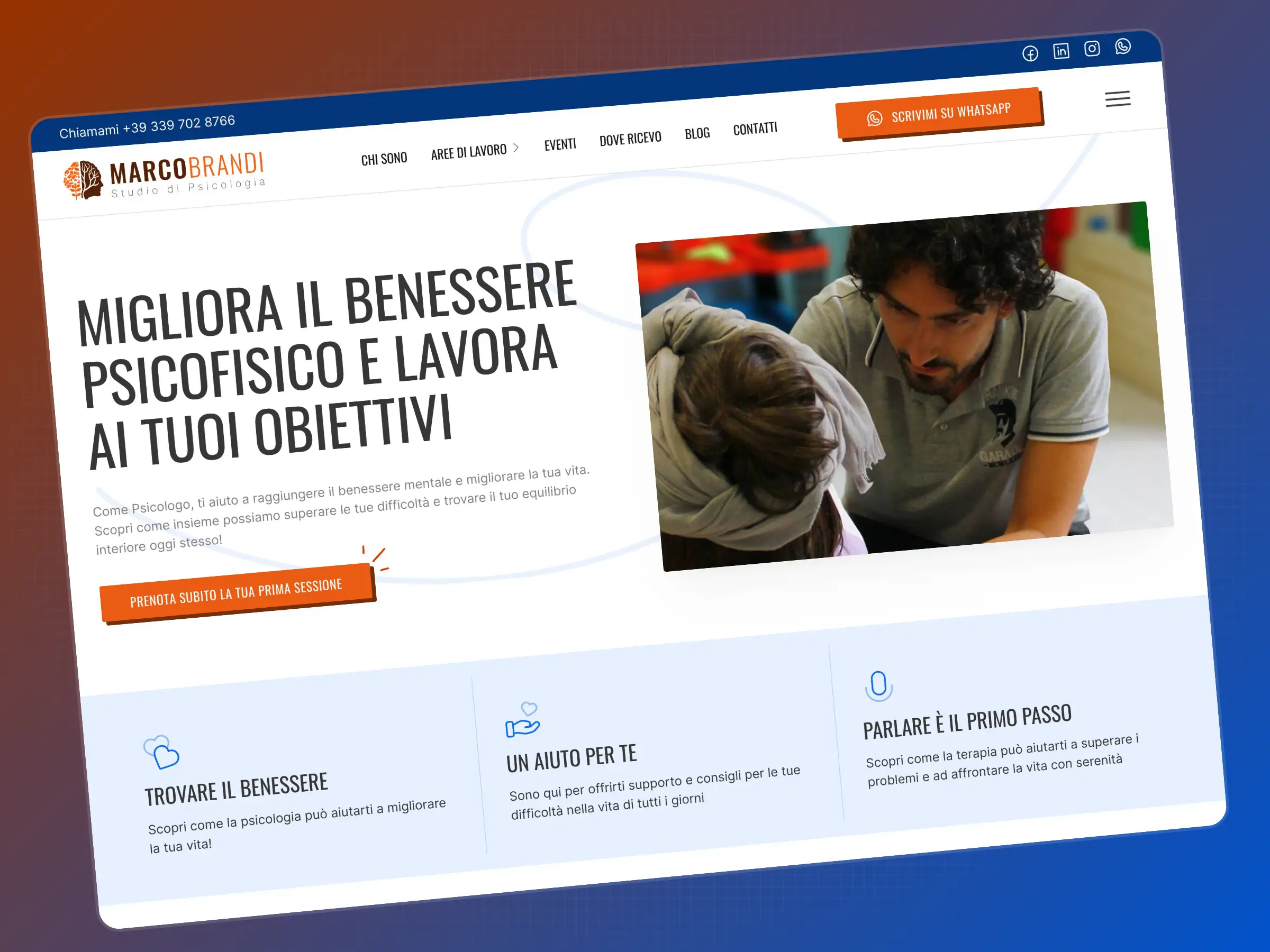 why Marco Brandi contacted us
The Big Problem
Marco's existing WordPress website was not as streamlined as his broad range of services. The website was structured so that every service, news, and event fell under a blog post, causing confusion for both end users and Marco when updating or adding new content.
The taxonomy-based organization of the site made self-updates nearly impossible, leaving Marco perpetually dependent on a developer to make even the smallest changes.

how we solve it
The Solution
To address these issues, Flying Web Solutions reconstructed Marco's website with a robust and future-proof design based on WordPress. Now, each post, service, or event is distinct and easily managed. Marco can update the page text independently, eliminating the need for continuous developer intervention.
To ensure Marco could navigate this new system with ease, we created a series of instructional videos explaining the website's functionality. And to top it off, we developed a brand new logo for Marco, embodying his passion for promoting wellness.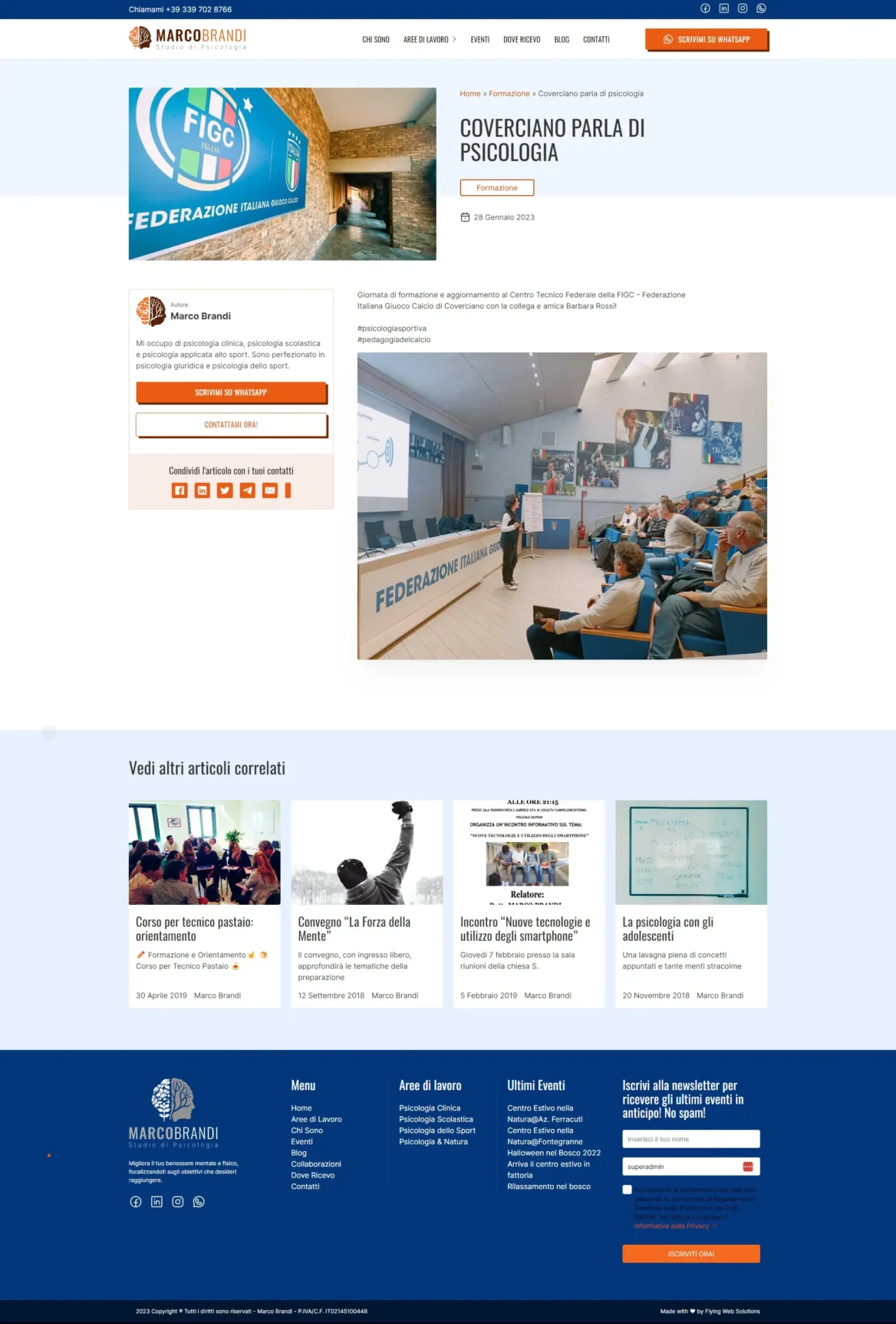 transformation and results
Business Impact
The new site structure allows Marco to easily manage updates himself, saving him valuable time and resources previously spent on a developer.

The distinct separation of services, posts, and events has enhanced user navigation, leading to an 47% decrease in bounce rate.
what we used
Services used for Marco Brandi